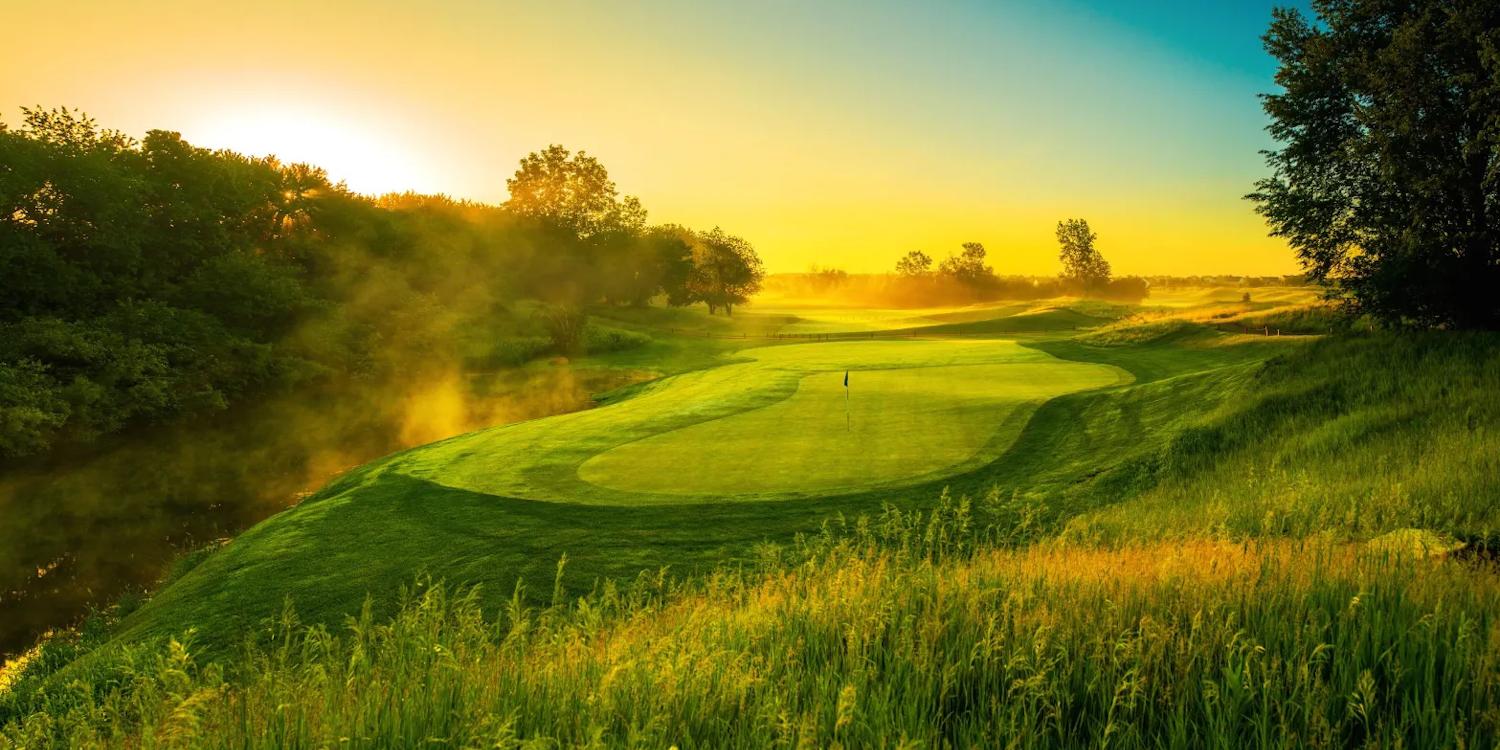 Mistwood Golf Club: Private club experience, public course rates
By Kiel Christianson
"O Romeoville, Romeoville, where the hell art thou Romeoville?"

That's how I tried to identify a route to Mistwood Golf Club on my phone. Siri, however, just got confused. "Artificial intelligence," my ass.

Anyway, once I got the directions sorted, I headed north to an area I perhaps unfairly associate with over-crowded, expensive courses with a pace of play best described as glacial: Chicago.

I soon discovered that none of my prejudices against Chicago golf are applicable to Mistwood Golf Club. The Raymond Hearn design opened in 1999 and in 2012-2013, all 18 holes were reimagined and redesigned by Hearn in a multi-million dollar upgrade of the entire facility. Owner Jim McWethy sought to turn Mistwood into the premier public golf course in the Chicago-land area, and when GOLF Magazine named Mistwood as the "Best U.S. Renovation You Can Play" in 2013, McWethy was well on the way to this goal.

Mistwood's motto is "Public course, private experience," and it could not be more apt. The club has about 150 members, but is open to the public at all times, and most play is public daily-fee. Greens fees range during peek season from $65 weekdays after 2pm to $110 weekend mornings, with generous junior and senior discounts. All rates include cart and range balls at the Performance Center, but walking is allowed at all times and is $15 cheaper.

Let's talk about the Performance Center. Mistwood GC boasts the only indoor/outdoor golf practice and clubfitting facility among the Top 100 courses in the Midwest. There are two heated hitting bays and both mats and grass hitting areas with tables behind and a stocked bar and full pub menu inside with service outside. The fitting center includes a putter fitting studio, which is, again, one of the only such facilities in any public course in the Midwest.

Lest you think the Performance Center houses Mistwood's only source of libations and victuals, note that the clubhouse itself houses McWethy's Tavern and the Great Hall. The former is the epitome of a clubhouse sports pub, and the latter hosts events for up to 260 guests, and both feature panoramic views of the course. It is a facility ideally designed for indoor and outdoor weddings. After a round (or any time, really), take the opportunity to sample the amazing lamb burger or tuck in to an all-you-can eat fish-n-chips dinner.

Although the course is gorgeous from the vantage of the clubhouse, it is truly something to behold as you play it. Nearly every hole challenges players with shots along or over water of some sort. Sight lines off of tees can be tricky, especially for first-timers, and the land pitches and rolls on every hole in mostly delightful-though sometimes vexing-ways. From the par-5 8th hole onward - with its crazy sight lines off the tee, water all down the right, and wild, snaking, two-tiered green - there is no let-up in difficulty or beauty.

The 183-yard par-3 9th hole, which plays up to the clubhouse to a large, relatively flat green, is a quirky joy. It's a great birdie opportunity, if you can find the green, before you head out to the watery back nine. From the back tees, though, it is a brute if the wind it right (or wrong).

From the 369-yard 13th hole through the 166-yard par-3 17th, the holes ring Loch St. James (where I'm told the fishing is excellent). This is called "Kelpie's Korner," and even without a mythical beastie prowling the ever-present water, it can be a horror show if your swing is off. The 583-yard 15th is the number one handicap hole for a reason. It's a monstrous cape hole where you should pick your line carefully, and then adjust to be more conservative-the carry is always longer than you think.

The course culminates on the 527-yard par-5 18th, where the fairway slithers between water right and bunkers left up to a rushing stream in front of the green (where a few years ago, I actually spotted a den of what I believe were mink on the opposite bank)

Conditioning at Mistwood is impeccable, and the greens are fast and true. This summer, torrential rain tested the drainage. Aside frome a few low areas that collected water, playability remained remarkably consistent, considering the relatively low land and high water table. Not only does the course offer a discount for walking, but the modest elevation changes and reasonable placement of tees and greens make the layout quite walkable. Course length reaches from 5,332 yards from the forward tees up to 7,005 yards from the back tees. There are five sets of tees and seven combination tees, all with handicap ratings, making Mistwood both enjoyable and challenging for players of all skill levels, including the very best. Mistwood GC just hosted the 90th Illinois State Amateur Tournament, testifying to its stature as one of the best in the state.

For Chicago-area golfers who want to keep swinging year-round, Mistwood also operates the Mistwood Golf Dome in nearby Bolingbrook, where you can order food and drinks and hit balls while every shot is tracked to within a foot using TopTracer technology. Groups have been known to stay for up to nine hours here.

Mistwood Golf Club is a storybook golf escape that feels a thousand miles from the city, even though it is just a short drive from Chicago's Miracle Mile. It's also easily accessible for visitors from downstate, situated just off of I-55 as it is. The staff are among the best, friendliest I've ever encountered anywhere. They make visitors feel like they're a part of one big happy family, which is precisely the way Jim McWethy wants it to be.


More Information »
Revised: 08/09/2023 - Article Viewed 206 Times - View Course Profile

About: Kiel Christianson
---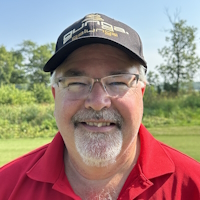 I've been a travel and golf writer for online and print publications for 25 years, including over 10 years with The Golf Channel. My blog on The Golf Channel websites began in 2003, making it one of the first in the golf world. Other publications include poetry, food and travel features, and research articles in the broad area of cognitive science.
---
More Articles by Kiel Christianson